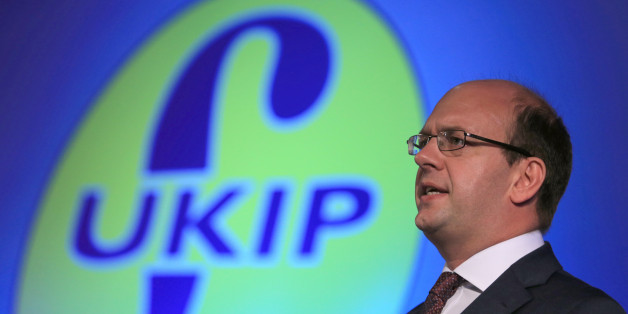 Gareth Fuller/PA Wire
The Conservative Party will allow every single voter in Rochester and Strood to have a say in who will be selected as the party's candidate to run against Ukip defector Mark Reckless in the upcoming by-election.
Letters giving people the chance to pick the candidate from a list of Tories are being sent out overnight to everyone on the electoral roll in the constituency. The Conservative Party hopes the move will enable it to fight Nigel Farage's claim that Ukip is the "people's army".
Usually the selection of parliamentary candidates is made by the local Tory association and the Conservative central office in London. However, a party source told HuffPost that using an open primary in Rochester was "as democratic as it comes".
Farage disrupted the opening of David Cameron's conference last weekend when he dramatically revealed that Reckless was the second MP elected as a Tory to jump ship to Ukip. The move was met with fury by the Conservative leadership, who accused Reckless of being a "liar".
On Thursday Douglas Carswell, who defected from the Tories in August, is widely expected to become Ukip's first MP by winning the by-election in Clacton. Another by-election in Heywood and Middleton is expected to be won by Labour, but Ukip are giving Ed Miliband's party a scare.
A date for the Rochester by-election is yet to be set, but the prime minister is determined to prevent Ukip from winning the seat amid fears it could trigger more defections and derail his general election campaign. The Tories had initially hoped they would be able to win Rochester easily. However a Survation poll on Sunday showed Reckless has a nine-point lead.
The Conservatives first experimented with open primaries at the 2010 election - in response to the expenses scandal. Totnes MP Sarah Wollaston and Gosport MP Caroline Dinenage were both selected using the method.
However Cameron was said to have soured on the system given Wollaston's frequent refusals to tow the party line. The emergence of Ukip as an insurgent anti-establishment force appears to have changed his mind.
SEE ALSO: