Every year, despite their best efforts, the Academy manages to omit someone special from its list of of stars lost to us in the past year.
This time around, it was Joan Rivers' turn to be left off the list of film world personalities remembered in the In Memoriam section.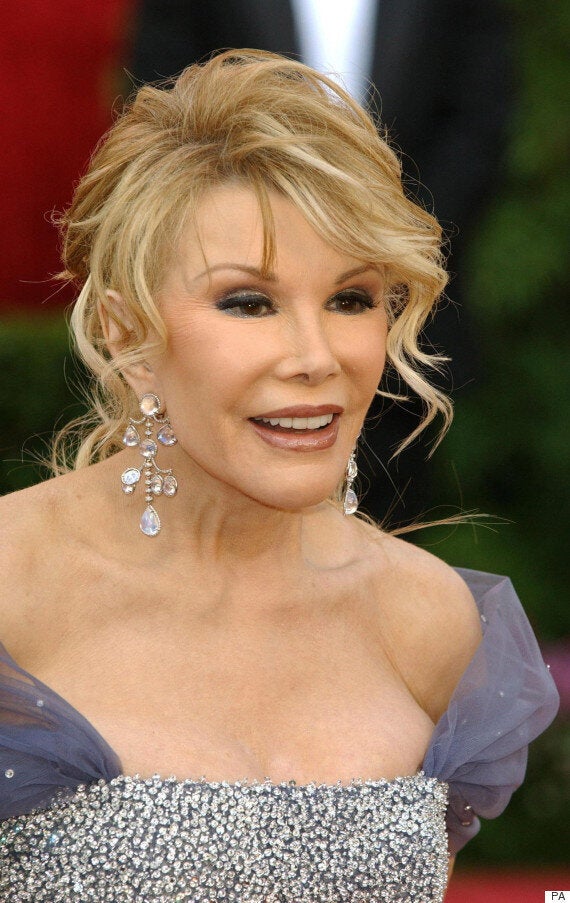 Joan Rivers didn't make it to the In Memoriam list at this year's Oscars
The tribute, introduced by Meryl Streep and accompanied by a song from Jennifer Hudson, instead remembered a mixture of legends, including actor Mickey Rooney, Hollywood legend Lauren Ball, British treasure Richard Attenborough and much-missed comedian Robin Williams.
However, Joanie was not forgotten on Hollywood biggest night, where for nearly two decades she used to intimidate all who stepped onto the red carpet with her all-seeing gaze and whiplash wit.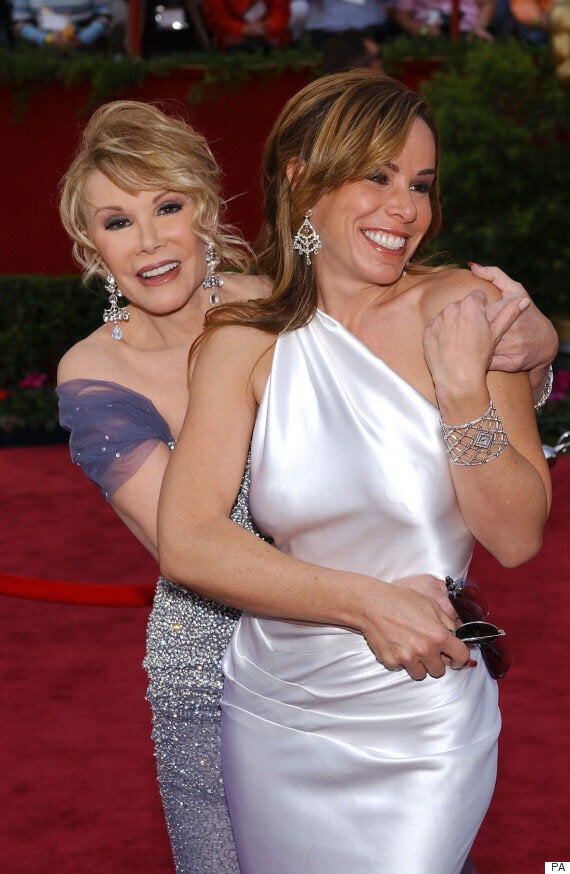 Joan Rivers with her red carpet companion, daughter Melissa
Instead, her daughter Melissa who used to accompany her in her pre-Award fashion shows paid personal tribute with a moving video.
"It's hard to believe it was twenty years ago that my mother and I stood on this very red carpet for the first time," Melissa said. "My mom asked questions that nobody else dared to ask."
One person who the Academy did remember was actor and director Bob Hoskins, a British favourite sadly overlooked at the BAFTA Awards earlier this month.