Private papers belonging to Margaret Thatcher were donated to the nation on Thursday in lieu of £1 million in inheritance tax.
The documents, which include a previously unpublished 17,000-word memoir of the Falklands War written by the former prime minister in 1983 (a year after the conflict), were hailed by Arts Council England as "the single most significant historical document Margaret Thatcher ever wrote."
According to The Telegraph, the current £1.8 bill on Thatcher's £4.7 million estate will be halved, with her children, Carol and Mark, set to benefit. This 1982 file photo shows the British Prime Minister Margaret Thatcher, during her election tour in London
Within the memoir, Thatcher reveals her suspicions that foreign secretary Francis Pym was plotting with Washington to sidestep her during a two key diplomatic phases of the war.
The council said on Thursday it had accepted the papers instead of tax from the estate of Thatcher, who died in 2013 aged 87. The papers will go to Cambridge University's Churchill Archives Centre.
The bulk of Thatcher's personal papers and diaries were donated to the foundation during her lifetime, but this latest trove remained in her possession, forming part of her estate when she died.
Thatcher, whose free-market policies transformed 1980s Britain, remains a divisive politician. Arts Council chairman Peter Bazalgette said that "whatever our politics," she was "a major historical figure" whose papers would now be available to scholars.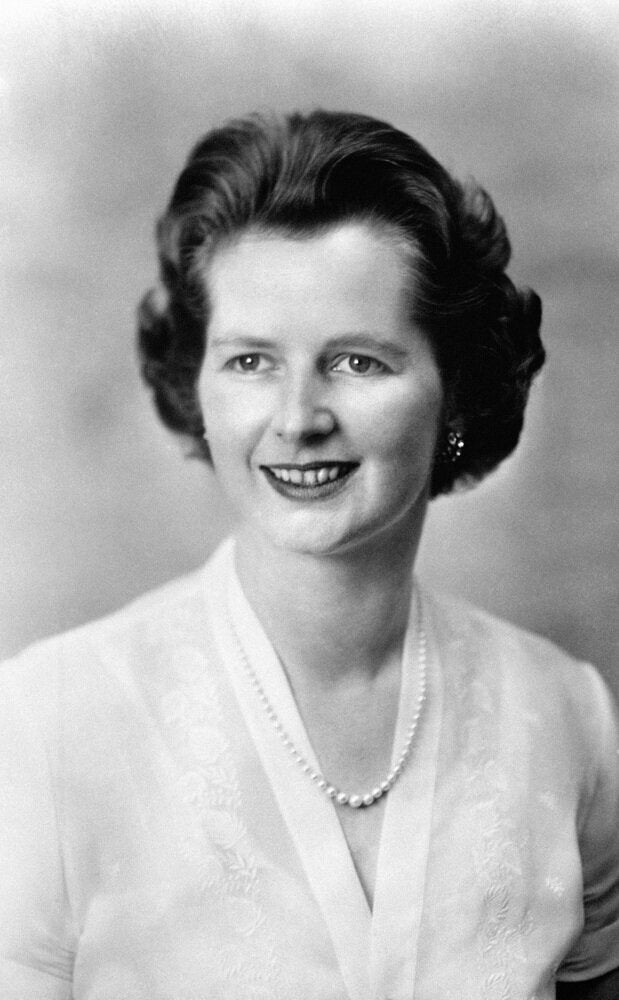 Thatcher In Finchley
Related