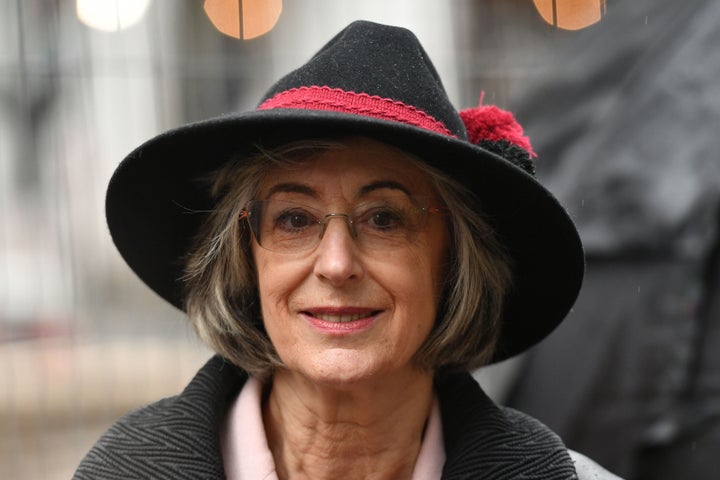 Female celebrities in the MeToo movement are sending "confusing" messages to men, claims the actor Maureen Lipman.
"But if you speak to a real feminist, they'll say, 'It's my body.' Young female pop stars today, for example, are saying: 'It's my body, and I'm empowered to show it to you.' But then: 'Don't touch it, don't come near it, don't flirt with it.' And that is a bit of a shame because flirting is some of the best fun you've ever had in your life.
"We're batting our eyelids and clenching our teeth at the same time. And that is very confusing."
"It's too all-inclusive, and it smacks to me of the reaction to Jimmy Savile – 'We messed up big time [by not uncovering his crimes sooner], now let's get every light entertainer and unfashionable comedian or performer, let's get 'em for putting a hand on a knee 40 years ago.' That is just knee-jerk."
American actor and model Rose McGowan, who is a force behind the MeToo movement, responded to Lipman's comments, telling Good Morning Britain: "I've heard that same argument for what, 5,000 million years now."
She added: "If I feel like walking down the street naked, nobody has the right to rape me…. Everybody has a sovereign right to their body."
Lipman also defended the film director Roman Polanski, who is still on the run from American justice after being convicted of statutory rape in 1977, suggesting that "60 [sic] years of punishment is probably enough".
She added: "We've got to stop judging everybody now on the mores of then. In the Sixties it was very plausible for a young girl to be brought to Jack Nicholson's house and left with Roman Polanski. It wasn't an unusual thing."