A mum is calling for the speed limit to be reduced on a residential street after her daughter suffered head injuries when she was hit by a car.
Carla Milligan from Blackburn wants the speed limit along Nuttall Street to be reduced from 30mph to 20mph, to avoid any other families going through the same ordeal.
Her daughter, Isobelle Milligan, was hit and "hurled from the bonnet of a car" at the end of January 2016, reported the Lancashire Telegraph.
"We are staying with family at the moment in Blackburn as Isobelle doesn't want to go home," Milligan told the newspaper.
"She said she didn't like that street and didn't want to go back to the old house."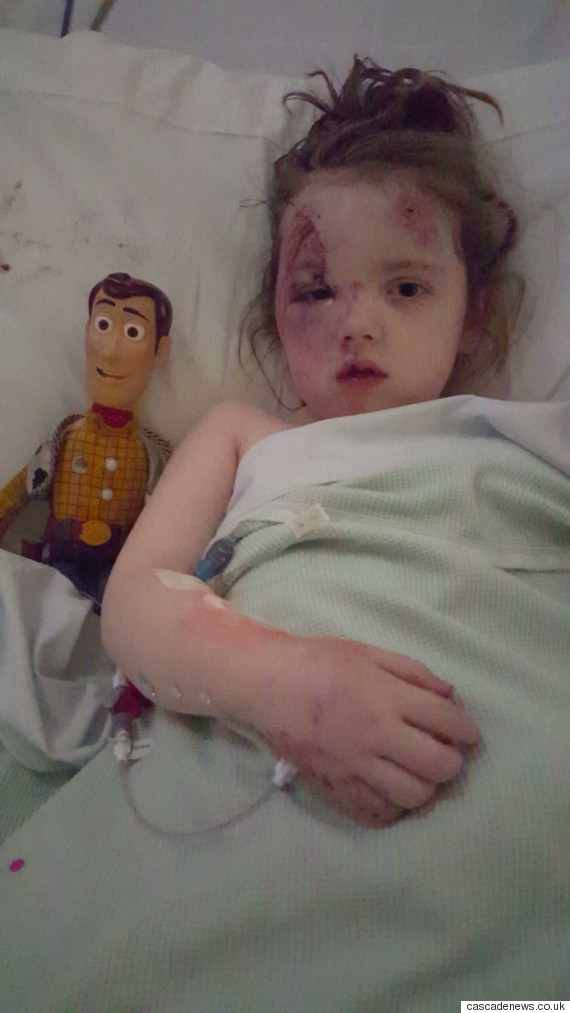 Isobelle Milligan in hospital after the accident
Milligan was walking behind Isobelle, with her baby daughter Scarlett, when she witnessed her older daughter being hit by the car.
"She just stepped out and then tried to run out of the way," Milligan said, according to the Daily Mail.
"The car just took her. I went after the car and shouted stop. Then the lady braked with Isobelle on the bonnet and she went under both sets of wheels.
"I was barely a hand grab away from Isobelle."
Isobelle had to be airlifted to Alder Hey Children's Hospital as she suffered head injuries, a bruised lung and a bleed on her liver.
Although she has now returned home, Milligan said her daughter has been diagnosed with post-traumatic stress disorder.
The family are now hoping to move house, as Isobelle no longer likes going out in the street.
After the accident, Milligan appealed to local councillors who told her the traffic flow on Nuttall Street, which is often used as a "short cut" to other roads, would be monitored.
The mum-of-two said there is currently no visible sign on the street showing that the speed limit is 30mph.
She has also called for the street, which she said is narrow, to be sealed off with "residents only" gates at either end.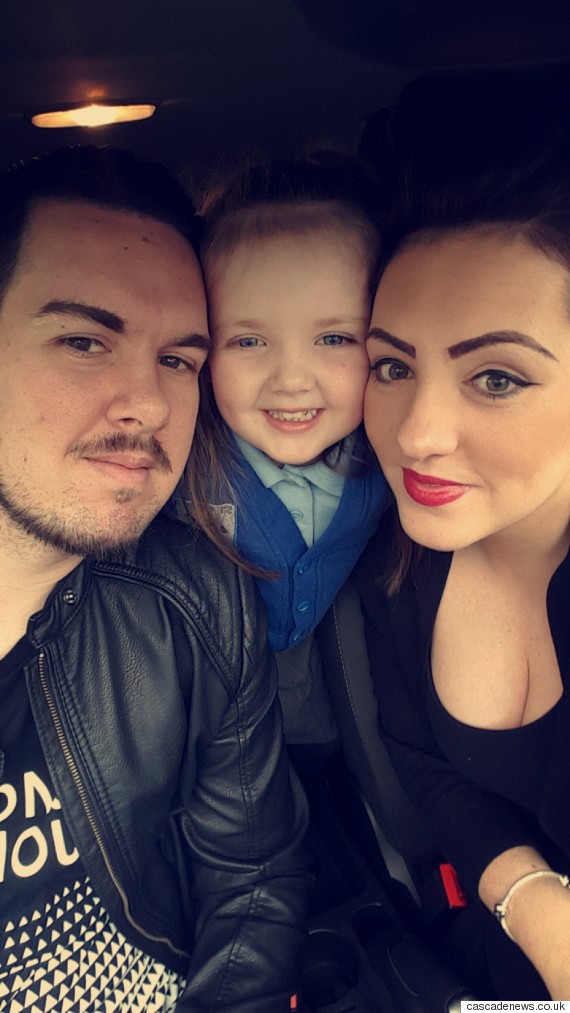 Isobelle Milligan has been diagnosed with post-traumatic stress disorder since leaving the hospital
Local councillor Maureen Bateson said she was aware of the issue.
She said, according to the Mirror: "[There is] a long-standing issue of drivers using Twist Street and Nuttall Street as a short cut, which this horrific accident has highlighted.
"I shall raise it with council officers at a meeting examining how the new road system is working."
SEE ALSO:

A Third Of Parents Fear They Will Look Bad If Their Child Has A Mental Health Problem

We Owe It To Our Children To Talk Openly About Their Mental Health

Children Should Have Annual BMI Checks To Curb Obesity, Government Advisors Suggest