I sometimes write words for a living. I mainly blog about psychosis.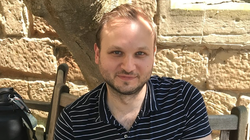 Nathan Atkinson
For 29 years I'd gone through life without ever experiencing any medical problems - until my severe psychotic episode
With Nintendo and Sega having recently launched new retro plug-and-play consoles, gaming fans are once again firmly split in their allegiance. Having reignited an old rivalry, here are four reasons why you should do the right thing and side with Sonic and the Mega Drive.
Having recently displayed a sign in their flagship store that read: "I'm a psychotic mess but at least my eyebrows look good" they've been called out by just about everyone. Not just by the media, but by members of the public and mental health charities too. Ouch.